Mr. M.K. Kaw : He is the President of KECSS B-36, Pampose Enclave, New Delhi-110048. Until recently, he was Education Secretary, Ministry of HRD, Govt. of India in which capacity he was associated in the organisation and implementation of educational policies in India. He is also widely known for his writings, and has authored several books. Along with other writers he is engaged in KECSS in writing and editing a book on "Kashmir and its People", and, two seminars are to be held as part of ICSSR project, one on saints and sages of Kashmir, and the second on environments of Kashmir. Mr. Yaw is a respected educationist and is planning to establish in KECSS a Center for Kashmir Studies which will be the first of its kind in India. He was formerly the Member-Secretary of the National Pay Com mission.
Prof. A.N. Dhar : Prof. Dhar has been the Professor of English and the Head of Department of English, Kashmir University. He is an outstanding scholar who has made important contribution to the academic life of Kashmir and Kashmiri Pandits. He has edited along with Prof. Neerja Mattoo a book on Bhagwan Gopi Nath. Prof. Dhar was awarded a Senior Fellowship Literature by the Department of Culture, Ministry of Human Resources Development and published a book on mysticism, "Mysticism Across Cultures", recently. His address: 504, New Plots, Jammu-180006.
Prof. S. Bhatt : Prof Bhatt is an Honorary Professor at Hamdard University, New Delhi. He was formerly Professor of Space law, and, Honorary Professor of International Law, School of International Studies, Jawaharlal Nehru University New Delhi. He was also for some years a Consultant and Adviser to the United Nations in many African Countries. He is a Vice-President KECSS and has helped organise several seminars on Kashmiri heritage. He was also Editor in Chief Koshur Samachar and has edited a book entitled "Kashmiri Pandits : A Cultural Heritage", circulated in many parts of world. Apart from Kashmir heritage, Prof. Bhatt has written extensively on space law, air law and environments with 16 books to his credit. Many years ago in 1969-70 he conducted research on environmental law as Ful-bright Resident Scholar in Sw Dallas, Texas, USA. He served in the Govrt. of India and retired as Deputy Director General of Civil Aviation. Prof Bhatt has travelled to many parts of world for academic and official works. Along with Mr. M.K. Kaw and Dr. S.S. Toshkhani, Prof. Bhatt is engaged on an ICSSR project and is the convener for the seminar on Kashmir Environments which will be held in 2003 by KECSS and Kashmir University. His address: 5-176, Greater Kailash B, New Delhi-110048.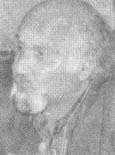 Dr. S. S. Toshkhani : He is the convenor of this seminar and editor of this important book on "Lal Ded". In academic circles. Dr. Toshkhani, is considered an outstanding authority on Kashmiri literature and history of cultural heritage of Kashmir. He is a thinker, writer, poet, and a genius of all sorts. He is among few scholars from Kashmir who is well­versed in Sharda Script. Dr. Toshkhani comes from an illustrious family of Kashmir. His father late revered Prof. S.K. Toshkhani was a legend of a scholar and researcher of his time. Dr. Toshkhani is an important consultant to KECSS in academic and research matters and for the institution of the centre for Kashmir Studies. His address : D-8/8050, Vacant Kunj, New Delhi-110070.
Prof. (Mrs.) Neerja Mattoo : Prof. (Mrs.) Mattoo was formerly Professor of English and Head of Department of English, Govt. Women College, Srinagar, Kashmir. She is among few Kashmiii Pandit women scholars who has kept contact with the academic world in Srinagar, Kashmir in recent times. She has translated a collection of Kashmiri short stories under the title "The Stranger Beside Me" which has been published by UBSPD. Along with Prof. A.N. Dhar, she has edited a book on Bhagwan Gopi Nath. She has written on women poets of Kashmir, especially on Rupa Bhawani, and now this time on Lal Ded. Her father late Prof. Sham Lal Dhar was a well-known academician of his time in Srinagar. Her son Prof. Amitabh Mattoo is also a reputed professor of diplomacy and security matters in School of International Studies, Jawaharlal Nehru University, New Delhi (currently Vice-Chancellor of Jammu university). Her address : C8/8559, Vacant Kunj, New Delhi-110070.

Dr. Roop Krishen Bhat : Dr. Bhat is among the younger Kashmiri scholars specializing in Kashmiri language and literature. He is the Principal of Northern Regional Languages Center at Patiala, Punjab. He has convened two important seminars in KECSS on Kashmiri literature and language with recent developments. These two books are in the process of publication. Besides, Dr. Bhat has brought out many research papers on teaching of Kashmiri language from the Centre at Patiala and as part of educational programme of the Ministry of HRD Govt. of India.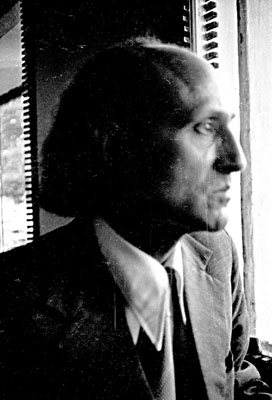 Mr. P.N. Kachru : Mr. Kachru is an artist of national repute. He has held many exhibitions of his art and paintings at various places, in the country including the national capital, New Delhi. He has participated and presented papers on Kashmiri art and culture in several national seminars. Currently, he is working as the Treasurer of N.S. Kashmir Research Institute, New Delhi, of which he is a founder member. He is greatly interested in Kashmiri Literature also. His address: C-88193, Vasant Kunj, New Delhi-110070.
Mr. S.N. Pandita : Mr. Pandita is the Secretary of N. S. Kashmir Research Institute, New Delhi, an organization devoted to the preservation and protection of Kashmiri cultural heritage. His special field of interest is the interface between Western Indologistand Sanskrit Scholars of Kashmir. Mr. Pandita has participated in several national seminars and presented papers relating to Kashmiri culture and scholarship. Currently, he is working on a book on the history of scholarship in Kashmir. His grand-father, Prof Nityanand Shastri was one of the best known Sanskrit Scholars of Kashmir. His address: H-128, Saroji Nagar, New Delhi.
Mr. Dwarka Nath Munshi : Mr. Munshi is an outstanding Kashmir Pandit of our generation. He has contributed in many spheres to the Kashmiri society. After a distinguished career in the Govt. of India, Mr. Munshi has dedicated himself to social and academic works of Kashmiri society. He was for many years the President of All India Kashmiri Samaj. He is currently heading the Trust of AIKS. He writes eminently and has contributed many notable articles on Kashmir! social and academic matters in leading journals. His address : B-8, Pamposh Enclave, New Delhi.

Prof. C.L. Sapru : Prof Sapru is the popular editor of Koshur Samachar (Kashmiri Section). He is an erudite scholar and has vast knowledge about Kashmiri history, culture and literature.
Prof. Jayalal Kaul : Prof. Kaul is regarded to be one of the most eminent literary critics and scholars of Kashmir in the 20th century. His book on 'Lal Ded', published by the Sahitya Akademi, is a great work for all time. "Studies ­in Kashmiri" is another important work of literary criticism by him. But it was his book 'Kashmiri Lyrics' that was the first ever attempt to intrgduce Kashmiri poetry to English­knowing readers. Prof. Kaul was a Professor of English and Principal of S.P. College in Srinagar. He also worked a ; Secretary, Jammu and Kashmir Academy of Arts, Culture and Languages for some years, giving it new direction and dynamism. Prof. Kaul is, in fact, one of the leading scholars who created awareness about Kashmiri ethos and Kashmiri literary traditions in and outside Kashmir. It maybe recalled that Prof. Jayalal Kaul's father, Pt. Lala Kaul, was himself a great academician who received and accompanied Swami Vivekananda to Kheer Bhawani. Lala Kaul also interacted with the noted Indologist George Buhler. Prof Kaul's two sons, Mr. Bhuvanesh Kaul and Maj. Gen. A. Kaul have also carried forward the scholarly traditions of this great family Any reference to Prof. Jayalal Kaul may be had from his elder son, Mr. Bhuvanesh Kaul, 2219-D/II Vasant Kunj, New Delhi-110070.